Introducing The Garden Box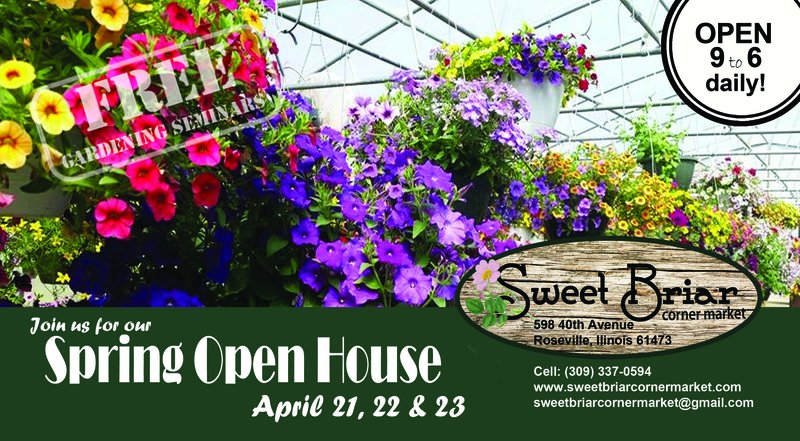 Free Gardening Seminar Schedule
Friday April 21
Tina McCullough
9:30 am 1:30pm The Fragrant Evening Garden
10:30am 2:30 pm Attracting the Bees, Butterflies and Hummingbirds
11:30am 3:30pm Perfect Marriages - Plants with Similar Needs & Bloom Times
Saturday April 22
Ginny Hodgson, Ball Seed Representative
9:30 am 1:30pm Perfect Plant Placement = Performance!
10:30am 2:30 pm New Exciting Easy Plants for Your Garden!
11:30am 3:30pm Container Gardening - Creating you own Portable Paradise!
Sunday April 23
Mary Robson & Dean Marple, Master Gardeners
Carl Sandburg College Community Gardens
1:30am 3:30pm Row by Row - Make Your Vegetable Garden Grow
Make Saturday
April 22 a Family Day!
Squeeze to Please Lemonade Food Truck
Food items available to purchase all day!
Free Kids Activities
Roseville Girl Scouts hosts FREE craft projects for kids!